Mobile ADULT VOD/SEXY VOD
You want to add mobile adult vod or sexy vod for your mobile visitors?
We propose to redirect your mobile visitors to a your own VOD mobile website !
HOW DOES IT WORKS?
This service is very easy to use :
- Select the source of your traffic (Your mobile website(s))
- Choose the videos you want to appear :
3 levels of content in order to respect the different restrictions of carriers by country :
Adult: content 18+, Sexy: content 16+, Glamour: content age 12 and up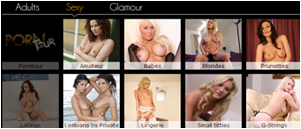 - Insert the redirection link generated, at the root of your own website
Your adult traffic will be redirected toward this mobile website automatically.
- Follow the services' performances to know which one works the best
- It is entirely free, you can stop it when you want.
THE + OF OUR OFFER :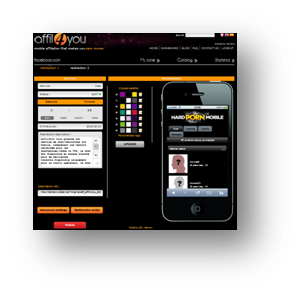 1) YOUR MOBILE WEBSITE
- You customized your mobile website as you want to appear : Logo and colors of your choice, it is your brand that appears on the site.
- Domain name customization
2) PAYMENT
Payment at the beginning of each month (after bills are received)
3) CHECKING
- Real-time stats tool
- CRM tools

4) HIGH CHOICE OF CONTENT
Many themes for every content level (glamour, Sexy, Adult) over 50 niches and several brands (Private, Adam&Eve…)
5) EASE OF PAYMENT =MORE PURCHASES
- A billing system adapted to more than 5000 mobile devices, whose touchpads
- Worldwide direct billing to carriers (Vodaphone, Orange…)
UPCOMING:

- A webcam service (as a custom brand)
- 3D content
- A demonstration video of this service which describe each stages
Discover VOD Adult Sexy and make money with you adult traffic!