Registration
By clicking on "Sign Up Now" you accept our General Terms & Conditions. Adults-only website.
After registration, you will receive an email with a confirmation link which will allow you to configure your account and target websites so that you can start monetizing your traffic.
Thank you
Your account has been created.
To validate your account, click on the validation link in the email that has been sent to you.
(Check your spam folder)
Don't forget to fill in your account information in your "My Account" page.
Click here to enter another email address.
We encountered a problem during your registration, and our team has already been notified. You can contact
yvette
in the meantime. Thank you for your understanding!
WordPress plugin
Description
This plugin adapts your WordPress blog to mobile terminal equipment by offering a mobile version of WordPress and allows the following:
Mobile redirection to our offers (optimal solution for conversion, less Google-Friendly)
Redirection via mobile banners (Your articles are completely preserved and put into mobile format, solution entirely Google-Friendly)

Therefore, you have the choice between two access paths to direct your end-users to a paid and profitable solution.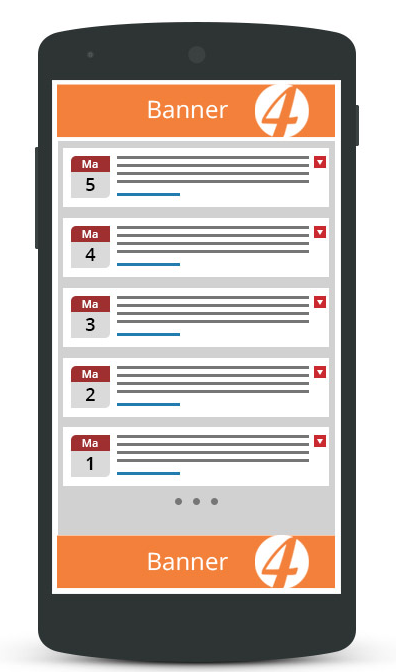 For which clients?

Mainly those that have an online WordPress blog and wish to offer a mobile version and monetize it.

Prerequisites: Have at least one mobile site in its affil4you synthesis (created by affil4you or in white label)
Customization elements
Possibility of choosing to which site the traffic will be sent (so choice of product and universe). The optimized site can be chosen, and in this case, the traffic will be sent to the most efficient site, i.e. the one that has had the most purchases in relation to the number of sessions generated.
Possibility of choosing a niche by default (for a VOD mobile site) with the content that converts the most on the end-user's landing page. The other niches can be found in the Category tab of the mobile site.
Possibility of choosing the redirection method: Direct (option less Google-Friendly but recommended to maximize your budget) or via banners (placed as headers and footers in your blog, optimized and adapted to the mobile target, solution entirely Google-Friendly). To understand how to choose your redirection mode, have a look to our blog article : http://en.adult-affiliate-network.com/plugin-wordpress-how-to-be-google-friendly/




Possibility of tracking the statistics of the redirection method via the addition of a tracker.


What do I need to ensure?
Your host must authorize outbound http connections to prod.wister.biz
What are the steps for integrating the plugin?
1) Activation of the Plugin via the affil4you key.
2) Configuration of the plugin (mobile site chosen, type of redirected traffic, etc.)